In 1992 DAPPA was established by a group of young aviation photographers. Over the years many photos and articles were published by DAPPA's editors before the current team became professional. DAPPA is now run by two well-respected aviation journalists who have published their work in books and magazines throughout the world.

For both Tieme Festner (52) and Iwan Bogels (50) aviation photography started their hobby in 1981 with visits to local airbases and national airshows. After several years of small scale hobbyism they started taking aviation photography more and more seriously, and entered the world of aviation journalism. With the same ambitions in aviation photography Tieme and Iwan decided to team up in DAPPA.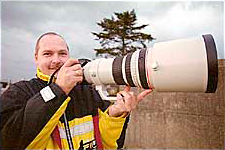 Tieme Festner is 52 years old and was born in Rotterdam. He started his hobby in 1981 and after a few years he became a member of the editorial team of Scramble magazine. After more then 10 years he left and became the editor of Airplane magazine for a period of more then three years. Since then he has been member of the DAPPA team.

Currently Tieme is correspondent in the Netherlands for International Air Power Review. His photos and articles have been published in a wide range of magazines throughout the world. He has been assigned by various air forces, governmental & industrial institutions and aviation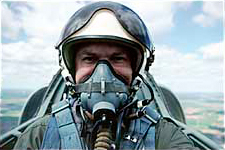 magazines to photograph on their behalf and many samples of his work can be seen in the photo gallery.

He is well known for his air-to-air pictures of aircraft and helicopters in full flight. As a photographer he has flown many hours in propeller driven aircraft, helicopters and jets. During his career he had the pleasure to fly with the Lithuanian Air Force, Lithuanian Guards, German Heeresflieger, Marineflieger, Bundesgrenzschutz, US Navy, US Air Force, French Navy, Oman Air Force, Latvian Air Force, Latvian Guards, Estonian Air Force, Estonian Guards, Russian Air Force, Hungarian Air Force, Spanish Navy, Portguese Air Force, Argentine Air Force, Norwegian Air Force, Chilean Air Force and the Slovenian Air Force.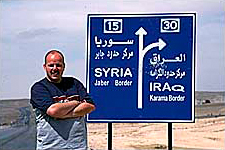 Iwan Bogels is 50 years old and lives in the small town of Voorhout, about 20 kilometers south-west of Amsterdam-Schiphol airport. On 20 April 1981 he took his first aviation photograph at NAS Valkenburg in the Netherlands. In the 1980's he did his hobby at a relatively low profile until 1986, when he joined the Royal Netherlands Air Force for three years.

After finishing military service Iwan started taking aviation photography seriously and took up several functions within the aviation photographers community. Being a dedicated aviation photographer now, Iwan has tried to create his own style. With a preference for special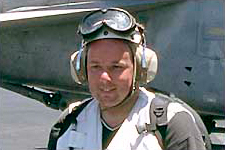 compositions, night- and action photography his work appeared in various magazines all over the world.

Just like Tieme he had the pleasure of flying many air-to-air photography sessions and doing many operational reports with various armed forces. A low level flight in a NF-5B, six embarks at US Navy carriers, an embark at the Spanish Navy carrier, two MS-760 flights in Argentina and four air-to-air refuelling flights in a USAF KC-135 are amongst the most appealing highlights. Other interesting flights were made with German, French, Chilean, Swiss, Italian, Russian, Omani, Belgian, Argentine, Dutch, American, Lithuanian, British, NATO, Brazilian, Spanish and Latvian military aircraft and helicopters.

| | | |
| --- | --- | --- |
| | Tieme Festner | Iwan Bogels |
| | | |
| Cameras | Canon EOS-1D Mark IV | Canon EOS-1D Mark IV |
| | Canon EOS-5D Mark II | Canon EOS-5D Mark II |
| | | |
| Lenses | Canon EF 17-35mm/f2.8L USM | Canon EF 16-35mm/f2.8L USM II |
| | Canon EF 24-105mm/f4.0L IS USM | Canon EF 24-105mm/f4.0L IS USM |
| | Canon EF 70-200mm/f2.8L IS USM | Canon EF 70-200mm/f2.8L IS USM |
| | Canon EF 100mm/f2.8 USM Macro | Canon EF 50mm/f1.8 II |
| | Canon EF 300mm/f2.8L USM | Canon EF 100mm/f2.8 USM Macro |
| | Canon EF 400mm/f2.8L IS USM | Canon EF 300mm/f2.8L IS USM |
| | Canon 1.4x Extender | Canon EF 400mm/f2.8L USM II |
| | Canon 2.0x Extender II | Canon 1.4x Extender |
| | | Canon 2.0x Extender II |
| | | |
| Flash | Canon Speedlite 550EX | Canon Speedlite 580EX |
| | | |
| | | |
---
For more information about DAPPA, this website, the articles, the photos and the team, you can contact us by email at info@dappa.nl